(hardcover,$16.99)
Maricela describes what happens to her family when her father is taken to be deported. She learns love has no borders.
(hardcover,$16.99)
Spanish version of Mango Moon
(hardcover, $15.95 Bilingual)
A little girl finds a way to make gardens spring up all across the city.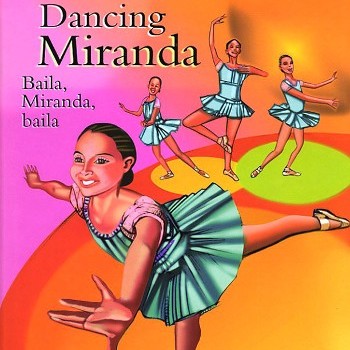 (hardcover, $16.95 Bilingual)
Miranda's mother helps her learn that the sad story she overheard doesn't have to keep her from soaring across the stage.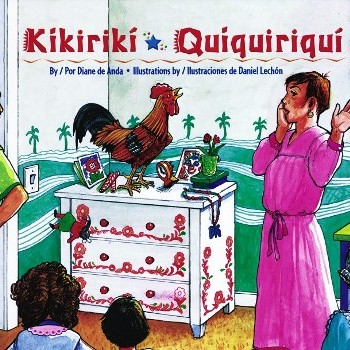 (hardcover, $15.95 Bilingual)
Two little girls hatch a plan to save a rooster from becoming Sunday dinner.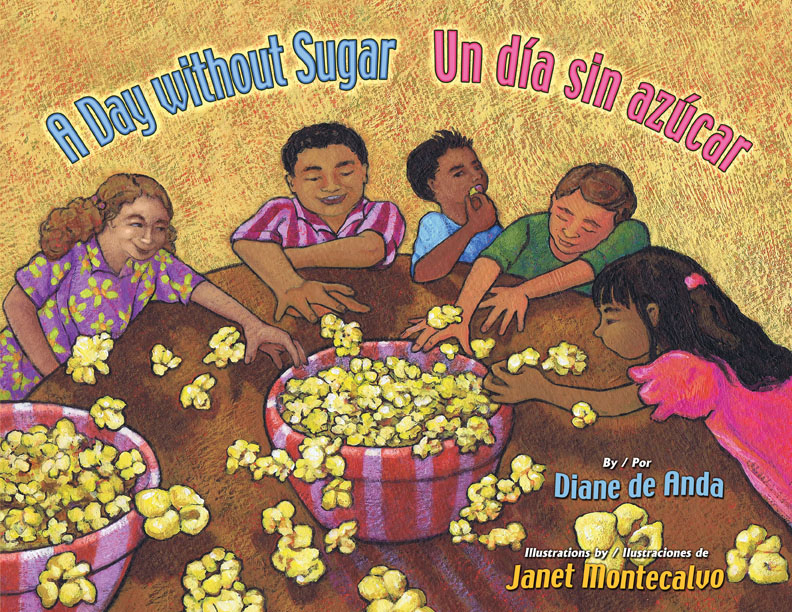 (hardcover, $17.95 Bilingual)
Cousins have fun hunting for hidden sugar in their food and finding delicious alternatives.
(paper, $10.95)
Julio dreams of donut trees, but finds a garden and cafe filled with nature's sweet treats, including fruit popsicles and smoothies and baked apples with sweet fruit salsa.
(paper, $9.95 Bilingual)
Six little mysteries: a disappearing hamster, a reappearing witch, a clever mouse, a psychic mother cat, mysterious dents in grandma's flour, and the monster in the mattress.
(paper, $6.99)
Spanish Version of 21 Cousins

($7.99)
Children learn the names of vehicles in Spanish through English rhymes. A lift-the-flap board book